BCP-136
Battery control panel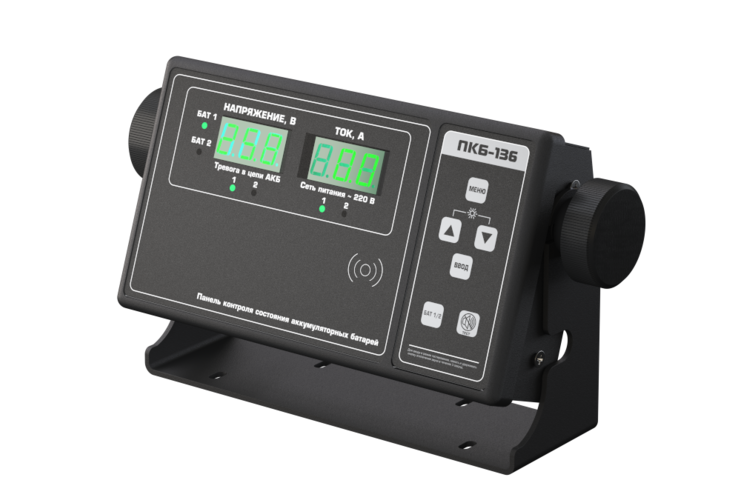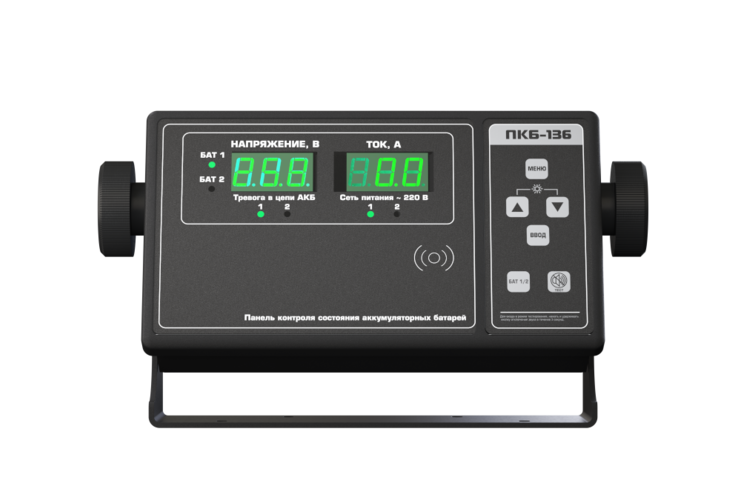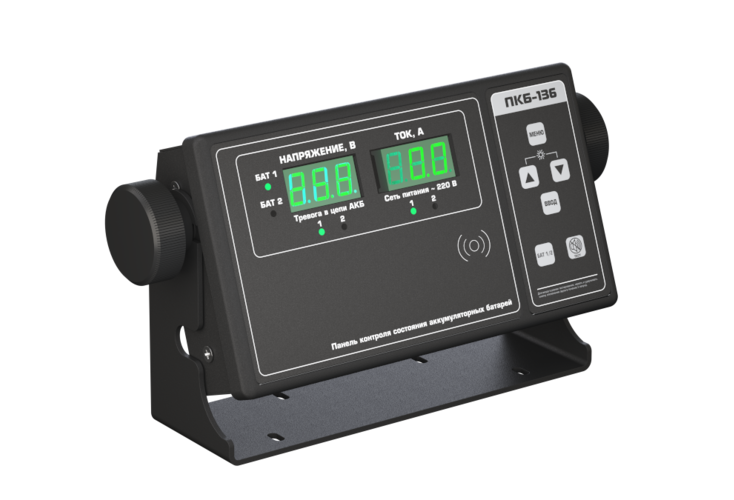 Description
Specifications
Files
Support
Where to buy
The Product ensures 365/12/24 control over SB condition displaying present values of charge (discharge) current and voltage. The BPC provides sound and light signaling in case of 220 V supply voltage failure, SB discharge and other emergencies.
Parameter
Type
BPC-136
BPC-136-01
Main specifications
Rated input voltage DC, V
24 (10…36)*
Power consumption, W
3.0
2.5
Integrated protection

reverse polarity connection
overvoltage, overload and SC
galvanic isolation of supply mains

Number of connected SB (simultaneous), pcs.
2
Number of ports, pcs.**
2×RS-422 (analog and digital)
2×RS-422 (digital)
Digital interface specifications
Purpose
data exchange with CH-105, PCH-205, BMU-126
Max. baudrate, bit/s
115200
Galvanic isolation
+
Communication protocol
proprietary
Connected units
CH-105, PCH-205, BMU-126
Analog interface specifications
Purpose
measurement of SB voltage and current passing through IS-138
Galvanic isolation of channels
+
Measurement range Ushunt, mV
80
Measurement range Ubat, V
0…36
Current measurement accuracy, А
0.01
Voltage measurement accuracy, V
0.01
Input impedance, MΩ
0.8
Permissible shunt resistance, μм
1…9990
Connected units
IS-138 and other shunt-based devices
General specifications
Protection degree
IP22
Limiting temperature, °С
–55…+70
Operating temperature, °С
–15…+55
Mounting
panel; desk-top on a bracket
Weight, kg
1.68

Note

1 «*» – supply voltage range is given in parenthesis.

2 «**» – external units are connected to one or several ports (simultaneous), using only one of the abovementioned interfaces.