BPS-114-24
Power supply unit (built-in storage battery)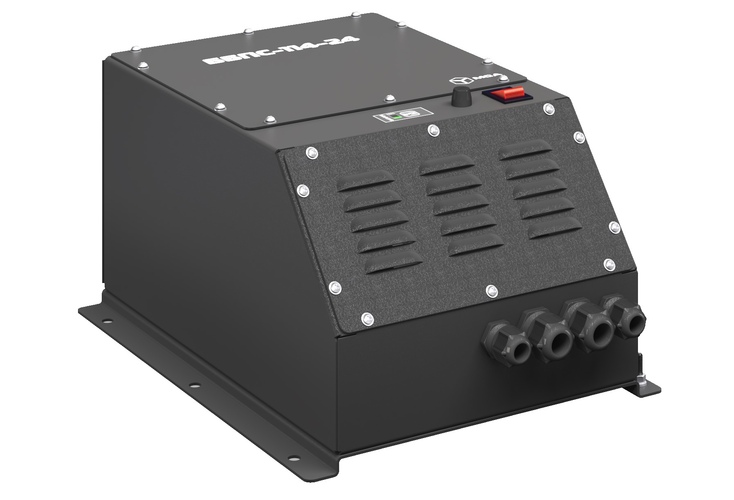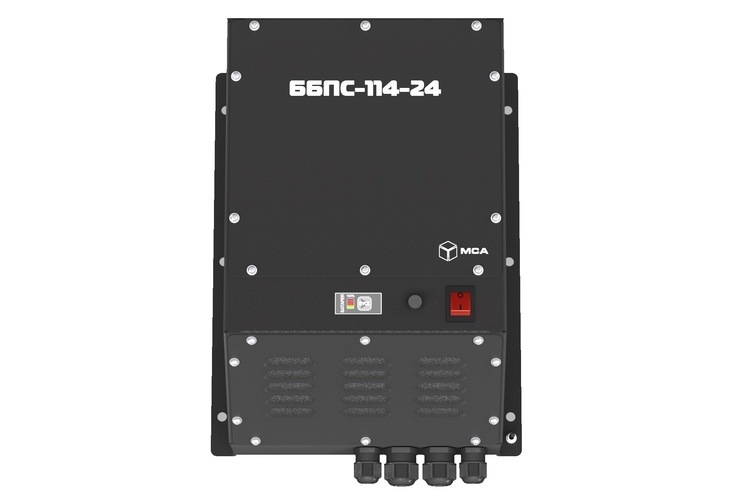 Description
Specifications
Files
Support
Where to buy
The BPS-114-24 uninterruptable power supply unit with maximum rated power 320W is designed to operate with single-phase mains of 50-60 Hz 110/220 VAC and to provide uninterruptable power supply for equipment with an input voltage of 24 VDC. The unit has a built-in storage battery with an automatic switchover in the event of a power supply failure. A power failure actuates the closing of built-in dry relay contacts, and a sound/light alarm is triggered.

Current charge level and power load indicators are on the front panel.

The BPS-114-24 has a galvanic isolation between the power mains / load and current overload protection. Dry environment installation (IP22).
Technical specifications
Dimensions
410x295x205 mm
IP rating
IP 22
Storage temperature
-20…+60 °С
Operating temperature
-10…+50 °С
Weight
16 kg
Power supply voltage
~110/220 V, 50/60 Hz
Output voltage, 110/220 V AC operation
27.5 V DC
Output voltage, operation from built-in battery
19.2…24.8 VDC
Rated load current, 110/220 V AC operation
12 А
Operation time from built-in battery with load 10 А
min 60 minutes
Tripping current
20 А
Coefficient of efficiency
70%
Power
320 W
Battery
built-in, maintenance-free gel, 2 pcs. 12 V 16 А*h, dimensions (181x76x167)