PS-203-60
Power supply unit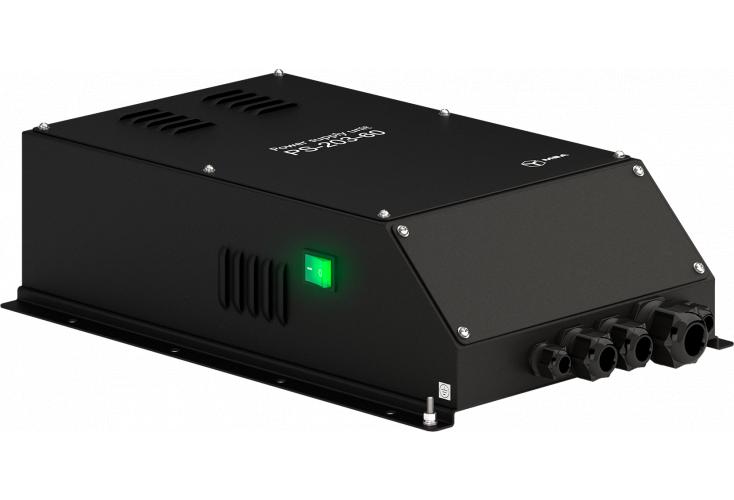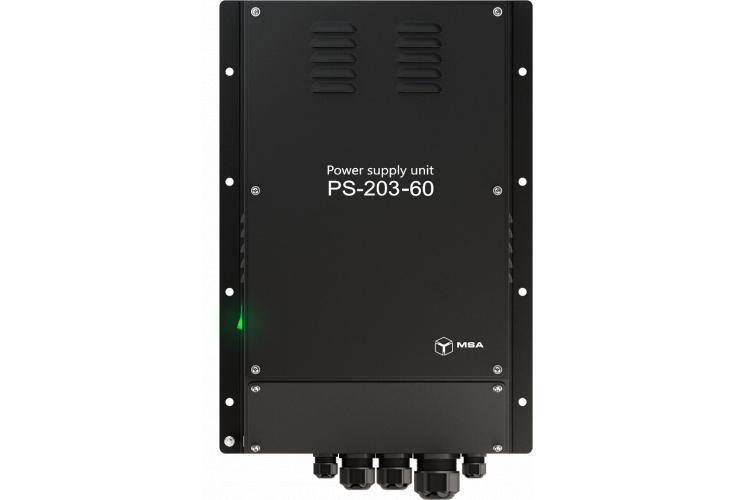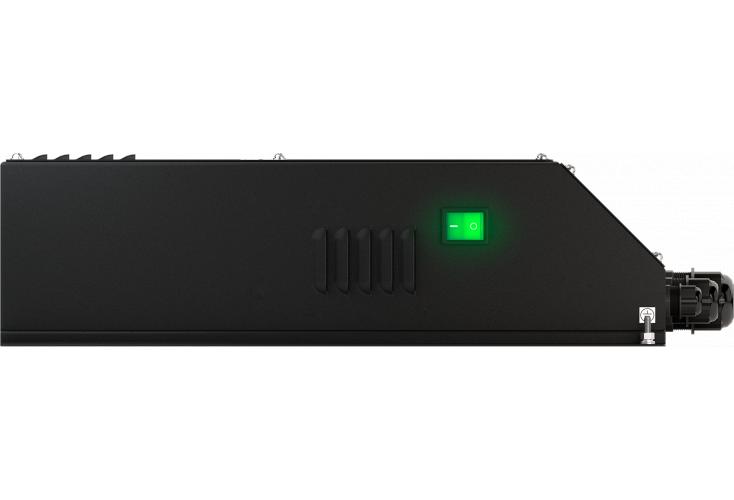 Description
Specifications
Files
Support
Where to buy
The Product supplies different shipborne and industrial equipment with regulated voltage 24 V DC. The Product has integrated functions of load redundancy (power), and load switching to external SB or emergency DC network in case of main power failure.
Parameter
Value
Input voltage, V
AC frequency 50 (60) Hz
90…246*
DC
127…370*
Rated output voltage, DC, V
24
Load current, А
63
Power consumption, W
1667
Output power, W
1500
Pulses, mV
150
Efficiency, %
90
Number of load terminals, pcs.
2
Protection degree
IP22
Operating temperature, °С
–15…+55
Limiting temperature, °С
–60…+70
Weight, kg
10
Integrated protection

Galvanic isolation of output power from supply mains 3 kV
SC and overload

Mounting
wall
The AU-106 may be used as an alarm unit.