L-112
Lamp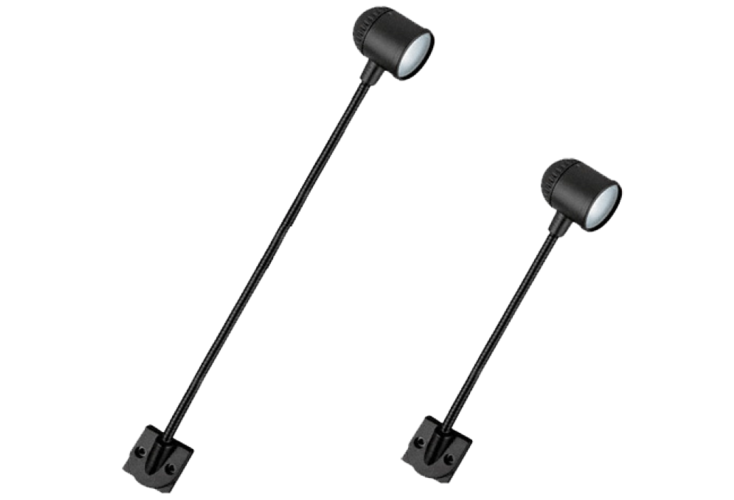 Description
Specifications
Files
Support
Where to buy
The L-112 Lamp provides night lighting for workstations, console controls and other equipment. A gooseneck holder allows easy adjustment; the two-hole base is a perfect solution for secure mounting on any surface.
Technical specifications
Name
L-112-24
L-112-12
L-112-12S
Dimensions
580x52x42 mm
580x52x42 mm
212x526x42 mm
Power supply voltage
24 V DC
12 V DC
12 V DC
IP rating
IP 22
Storage temperature
-55…+75 °С
Operating temperature
-25…+55 °С
Power consumption
5 W
Bulb type
halogen
*LED lamps LBL-AV002 can be used for console lighting.