ICB-131
Digital Talk-Back System ICB-131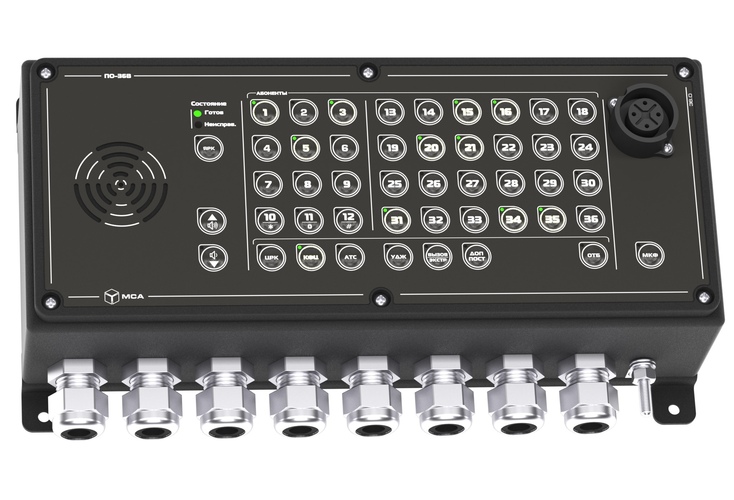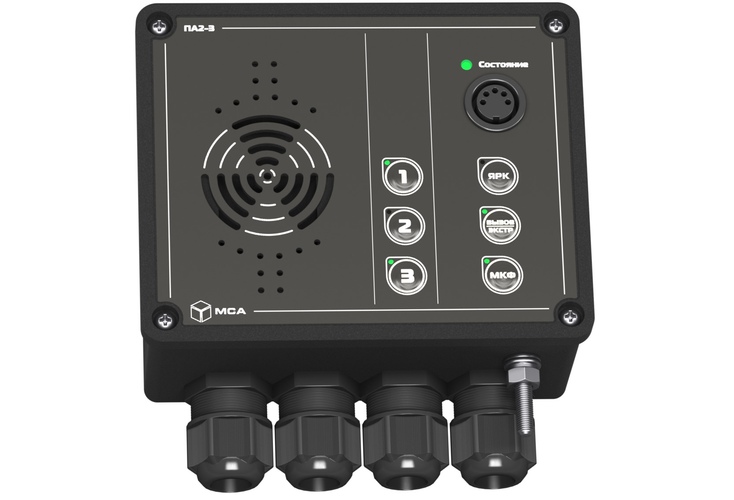 Description
Specifications
Files
Support
Where to buy
Digital talk-back system ICB-131 ensures public address communication, pair communication, and conference call among users. The System may operate with external ATX and Command public address systems.

The System consists of different user and peripheral devices for operation in diverse environment, including areas with increased level of noise, humidity and dust. ICB-131 System may also include explosion proof signaling units and loudspeakers.

All user units are connected to the Central unit using two-wire line max. 700 m.

Digital communication allows for high quality signal, interference immunity and expanded functionality of the System.

Electrical specifications
Power supply voltage
24 V (18 … 36 V) DC
220 V, 50(60) Hz (180…264 V) – at option, using power supply unit approved by RMRS
Power consumption
Defined by total power consumed by SC included in the scope of delivery.
Operating specifications
Max. number of channels (to connect substation panels and talk-back stations)
up to 36 for one CU
Communication network (with system users)
ISDN two-wire line (digital)
Communication type
Duplex, half-duplex, simplex
Bandwidth, Hz
100 … 11000
External systems connection
– external CPAS (as operator)– external ATX (as user)– transmission of communication to VDR
Operational specifications
IP rating
IP22; IP44
IP56
Operating temperature, °С
– 15 ... + 55
– 40 ... + 55