NS-201
External sound reception system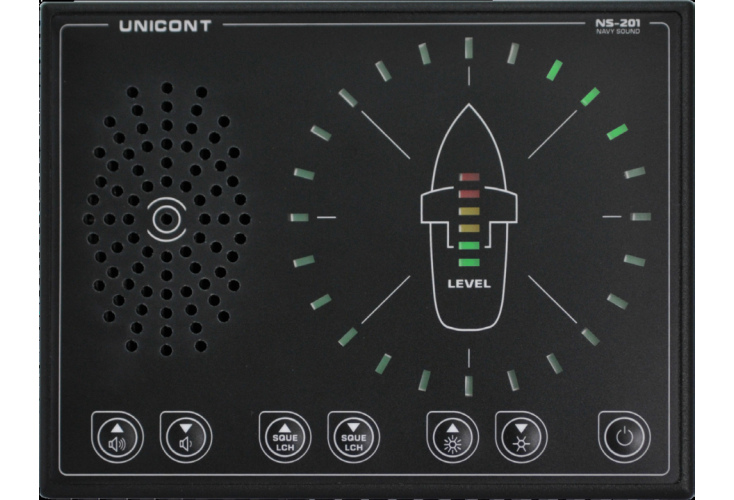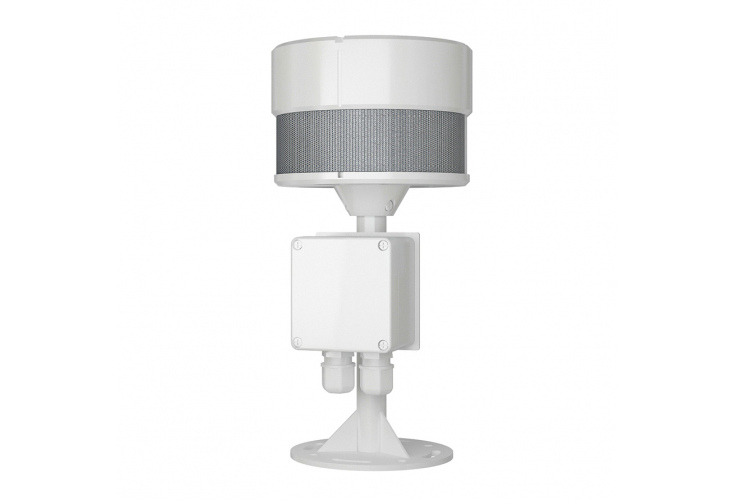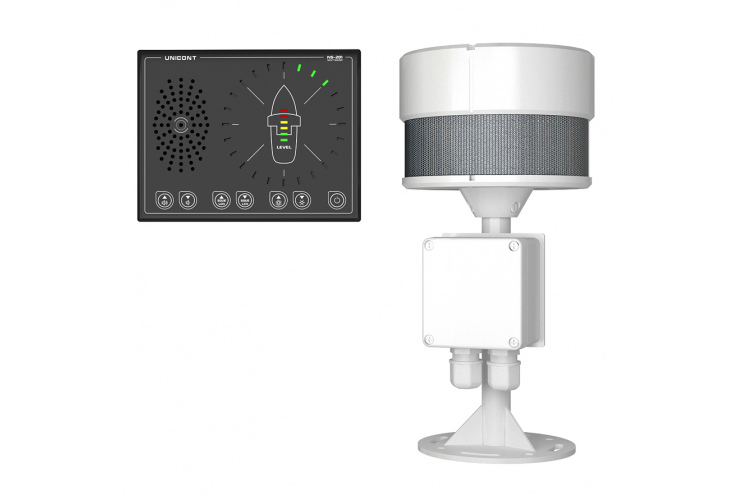 Description
Specifications
Files
Support
Where to buy
External sound reception system

The system receives external sound signals from all directions within bandwidth 70-820Hz, rebroadcasts the received signals to the appropriate location and equipment, indicating the sound signals source direction in relation to the vessel.


Features and advantages

— The basic system includes a sound signal receiver (main unit) and microphone unit
— 3 compact omnidirectional microphones are combined in a compact unit
— Signals are received within of 70-820 Hz (2100 Hz - at option), other signals are disregarded by the system
— Built-in heating allows sensors to operate in cold environment
— Additional repeater and loudspeaker can be connected.

Controls

— Trigger threshold (exceeding the noise level)
— Loudspeaker volume
— Backlight of the control buttons.

Technical specifications
Parameter
Value
Loudspeaker power (built-in/external)
5W / 15W
Number of microphones
3 mics combined (omnidirectional)
Pitch of bearing indicator
15°
NS-201CU / NS-201R
NS-201M
Operating temperature
-15 °C .. + 55 °C
-40 °C .. + 55 °C
Storage temperature
-60 °C .. + 70 °C
-60 °C .. + 70 °C