TCS-1011
Thruster remote control system TCS-1011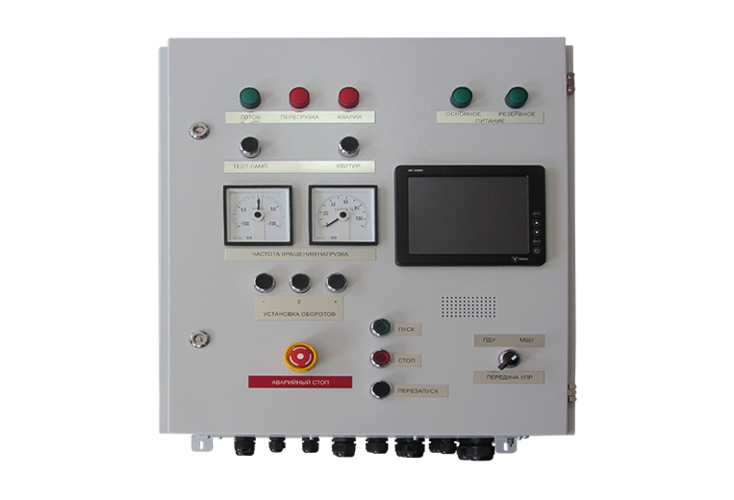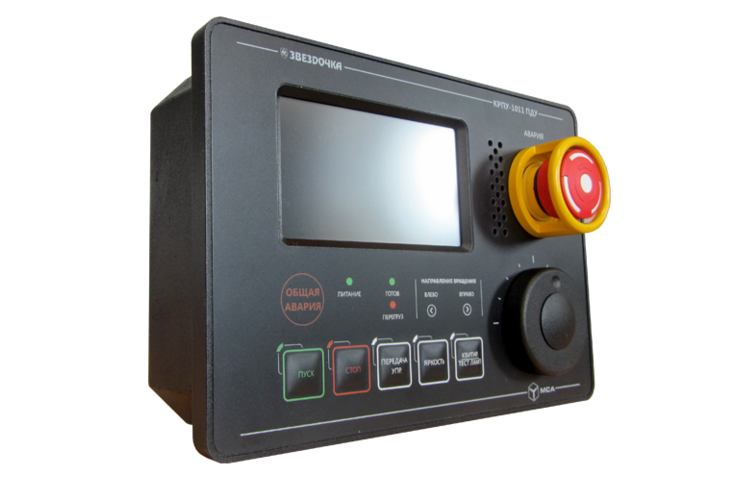 Description
Specifications
Files
Support
Where to buy
Thruster control system TCS-1011 controls the thruster, direction and speed of propeller rotation (by sending control signals to frequency converter), and all thruster units (frequency converter, electric motor, lubrication system, etc.).
TCS-1011 has three types of control:
— Local – using control panel of the local switchboard 1005-LSU
— Remote – using one of remote control stations RCS in the wheelhouse and / or other ship rooms
— Automatic – by dynamic positioning system and/or Joystick System.


Local control panel of switchboard LS is equipped with 8" resistive touch screen, produced by "NPK MSA", and duplicating pointer indicators and controls.
Microcontrollers of TCS-1011 are based on state-of-the-art processor with performance 180 mln flops. The system is created according to modular design principle with modular dual redundancy. The number of internal modules can be changed to increase input or output signals from thruster sensors and external ship systems.


Features:
— Certificated by RMRS
— Modular design principle with dual redundancy
— Wide range of supported interfaces: RS-422/485 (Modbus, Profibus, NMEA), 4…20 mA, dry contact relays
— Compliant with dynamic positioning system and other ship systems: VDR, electrical power system (EPS), integrated control system for technical facilities (ICS TF), alarm warning system (AWS), conning display, etc.
— Based on state-of-the-art high-performance processor
— Uninterruptible PSU provides autonomous power up to 30 minutes
— Software self-test of the System
— Non-volatile error and alarm history.