PS-303
Power supply unit)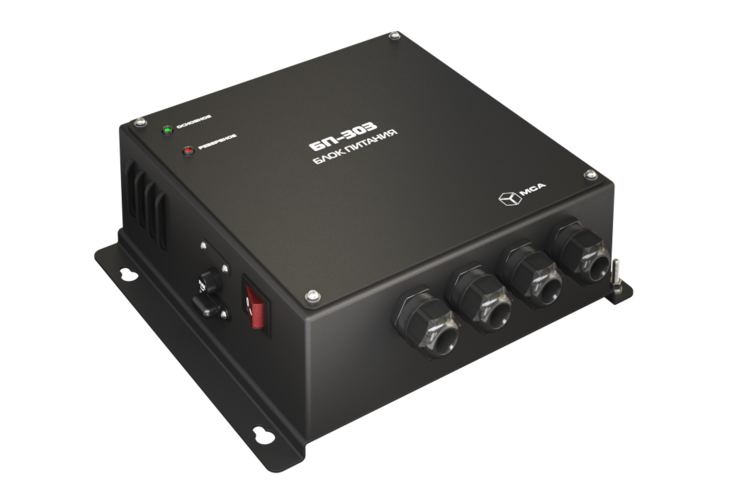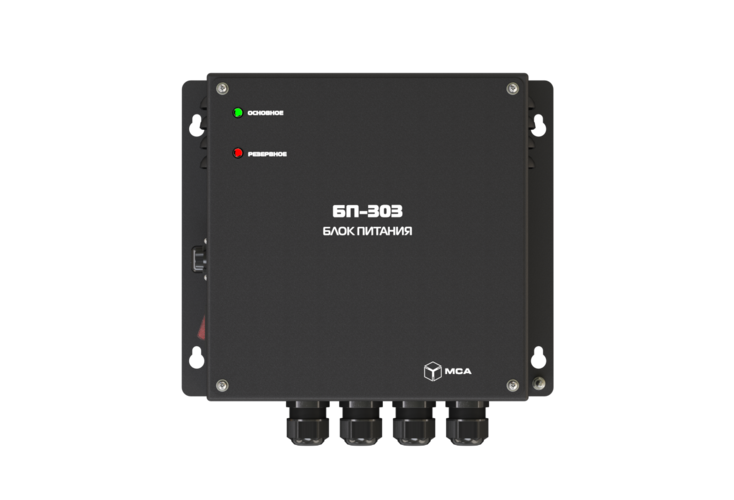 Description
Specifications
Files
Support
Where to buy
The PS-303 power supply unit operates with 220VAC or 24/12 VDC and converts the input voltage into a regulated voltage of 12/24 VDC. The unit has an input for a standby power source of 12/24 VDC, which switches over automatically in the event of a power supply failure.

The PS-303 has a galvanic isolation of input and output feed circuit, overvoltage, current overload and reverse polarity protection. For a dry environment installation (IP22).
Technical specifications
Dimensions
278x285x82 mm
IP rating
IP 22
Storage temperature
-60…+70 °С
Operating temperature
-20…+55 °С
Weight
4 kg
Coefficient of efficiency
85%
Power supply voltage*
~110/220 V, 50/60 Hz, 24 V, 12 V
Output voltage*
24 V DC, 12 V DC
Rated power*
50…350 W
Rated load current*
4…27.5 A
Load terminals
2
Galvanic isolation from power mains*
+
* - depending on the model.